Powerful, Easy to Use Features
Say goodbye to spreadsheets. DealCheck is the only property analysis software you'll ever need.
Perform accurate property analysis in seconds
DealCheck's analysis tools are powerful, yet incredibly easy to use. Calculate all important metrics for rentals, BRRRR's, flips, multi-family, commercial buildings and Airbnb's.
Import property data from public records
Quickly search public records & online listings and import property details, list price, estimated value & rent, property taxes, HOA fees and photos. Data is available for most US properties.
Customize each real estate deal, effortlessly
We understand that every deal is different. Our software provides virtually unlimited flexibility when entering financing, closing costs, repair budgets and operating expenses.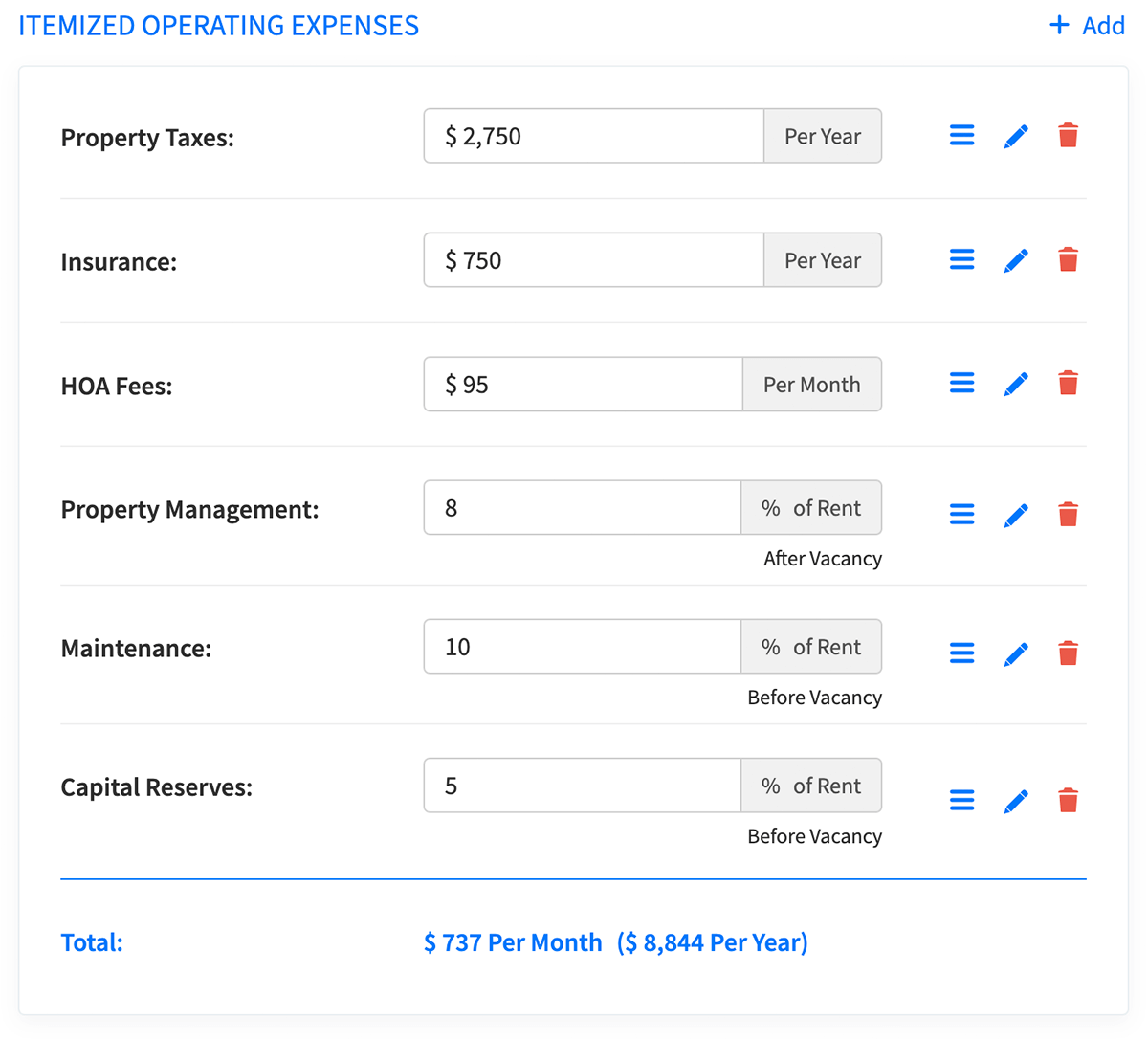 View cash flow and profit projections
Analyze long-term cash flow projections for rental properties and profit projections for flips. Quickly change deal parameters and see how they will impact your profit and returns.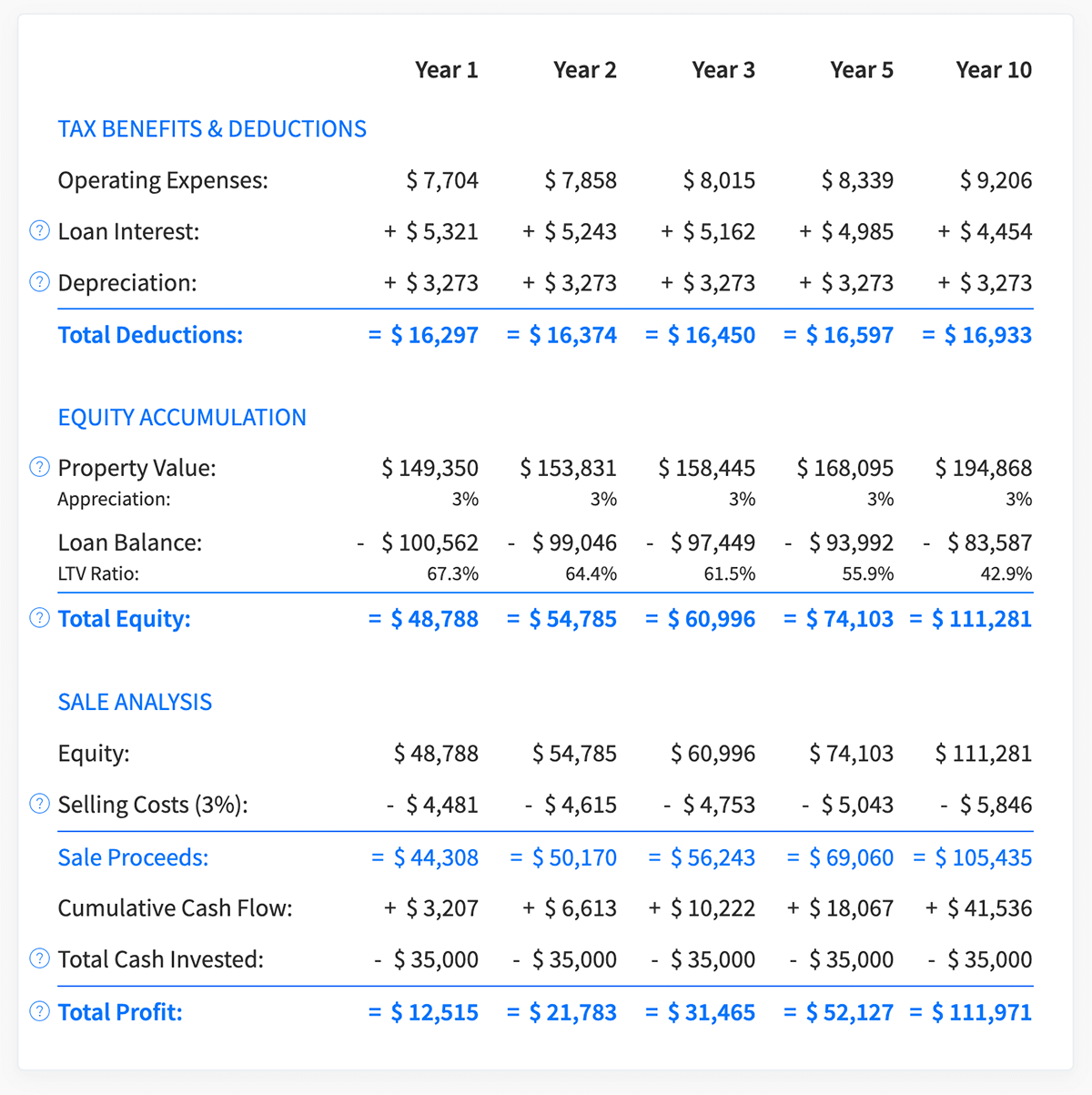 Look up recent sales and rental comps
Estimate after repair values and potential rents with confidence. View recent sales comps, comparable rental listings and market statistics. Available for most US properties.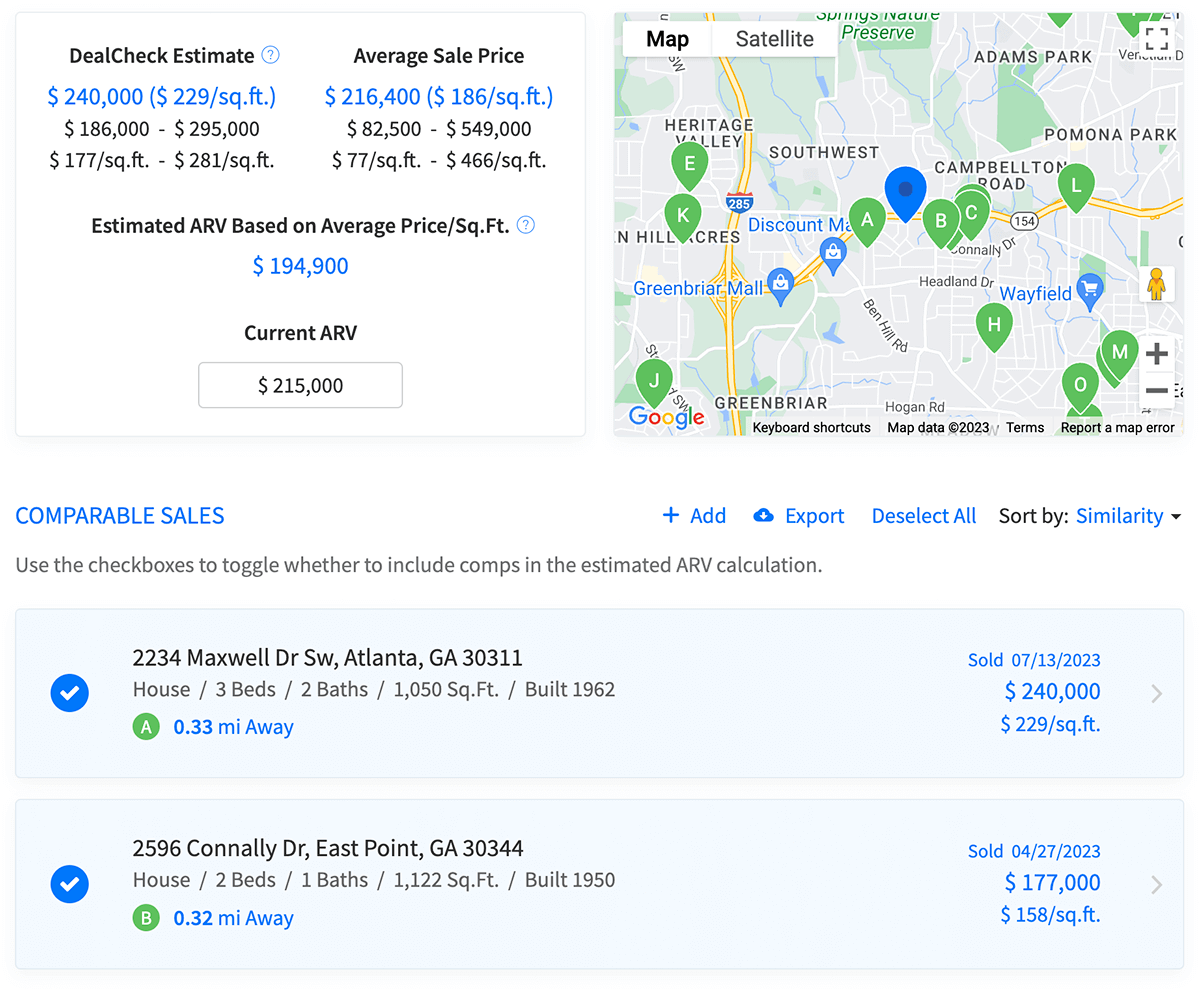 Screen properties with your investment criteria
Set up detailed purchase criteria and focus on the metrics that are important to you. Instantly screen properties with your criteria and find the best deals quickly.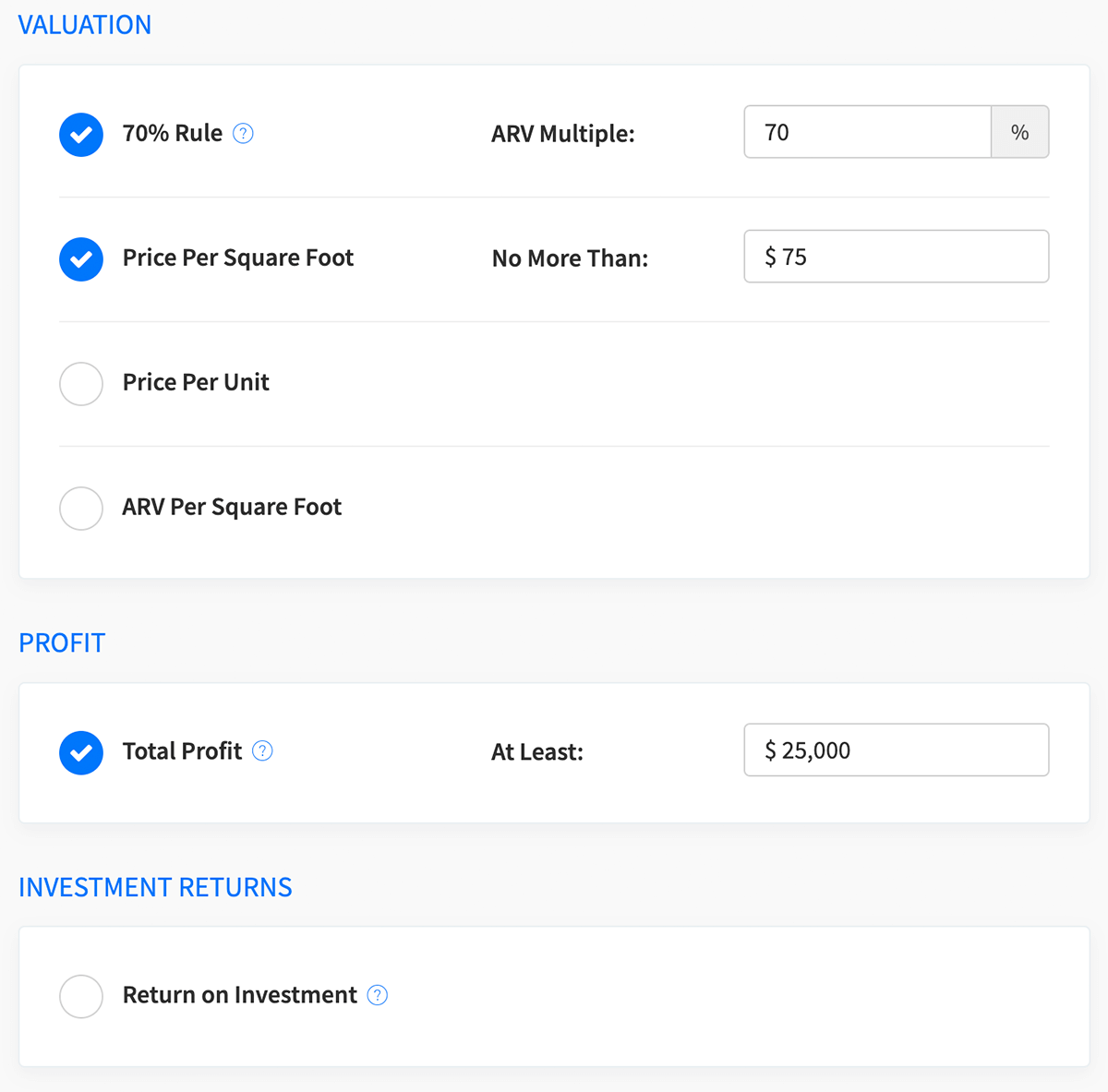 Calculate maximum allowable offers to sellers
Use our offer calculator to figure out the highest price you can offer to make each deal profitable. We use reverse valuation and over a dozen criteria to give you an accurate estimate.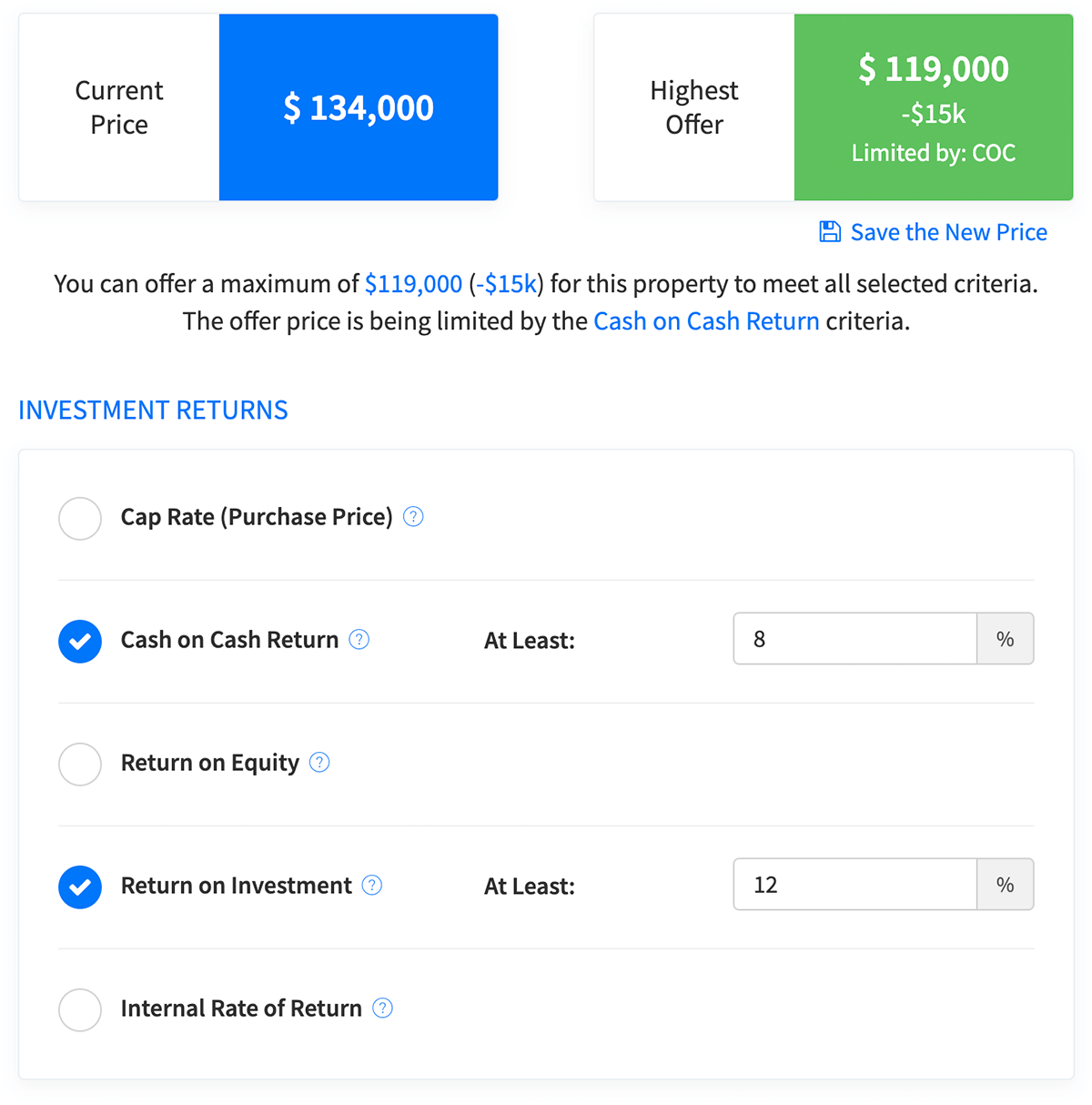 Find contact information of property owners
Looking for off market properties? Look up property owners right from our app to help you run direct mail or lead generation campaigns. Available for most US properties.
Share property reports with custom branding
Create professional online or PDF reports with a single click. Add your custom branding and logo and share your reports with lenders, partners, investors or clients.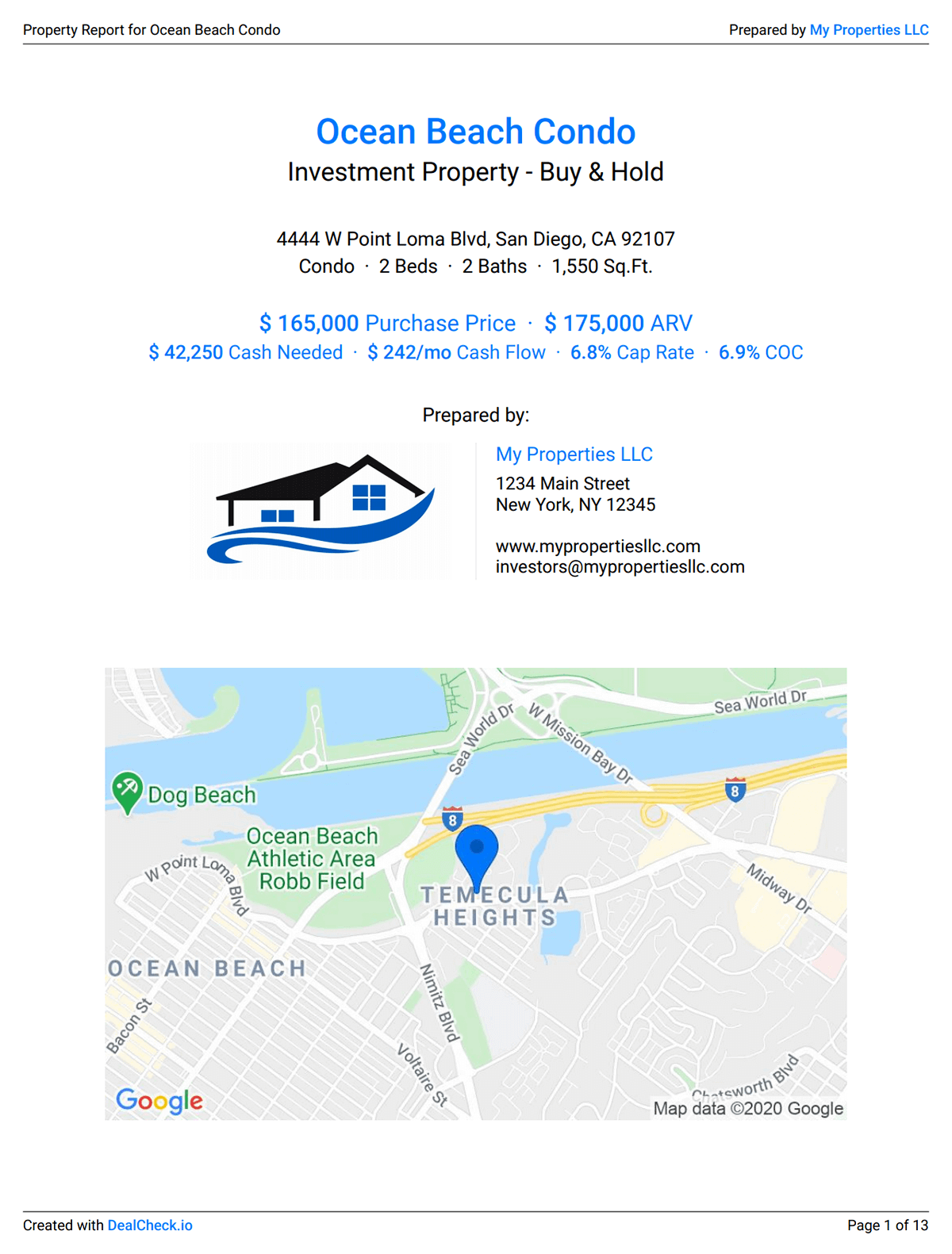 View sample reports created with our software:
Sync your data across any device
Sign in with your DealCheck account on any computer, mobile phone or tablet and access your properties anywhere, anytime. Your data is securely synced to the cloud.
Analyze any investment property in seconds.