Following our release of property data import earlier this year, it has quickly become one of DealCheck's most loved features.
We've recently made several improvements to make it even more powerful:
View Updated Property Records at Any Time
In addition to importing property data when creating new properties, you can now view updated public records for any of your existing ones as well. This is great for monitoring changes in sale history or property valuation.
Click Public Records from the property menu to try this out: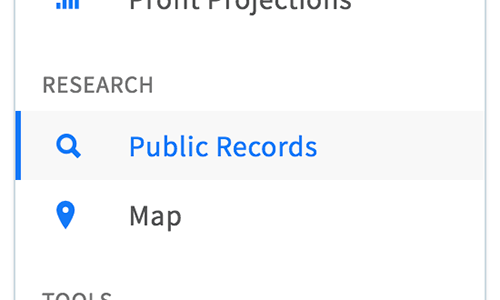 While we're keeping the basic property data import free for all users, this feature is available as part of DealCheck Pro. View our available upgrade options if you're using our Starter plan.
Over a Dozen New Property Details
All property listings now show over a dozen new details, as long as they are available:
Last sold date and price
Latest tax assessment and year
School district information
Listing agent, brokerage and listing links
Additional home details, including cooling/heating system, floor type, basement, exterior material, roof type and more
Have a suggestion? Send us a message if you'd like to see your feature request included in our next update.
SHARE THIS POST