Side-by-side property comparison has been one of our most-requested features and we're really excited to let you know that it's finally here!
Quickly Select Properties from Your List
Click (or tap on mobile) on the property photo thumbnails from your list to select the properties you'd like to compare.
Then click (or tap) the Compare button at the top to launch the new property comparison tool: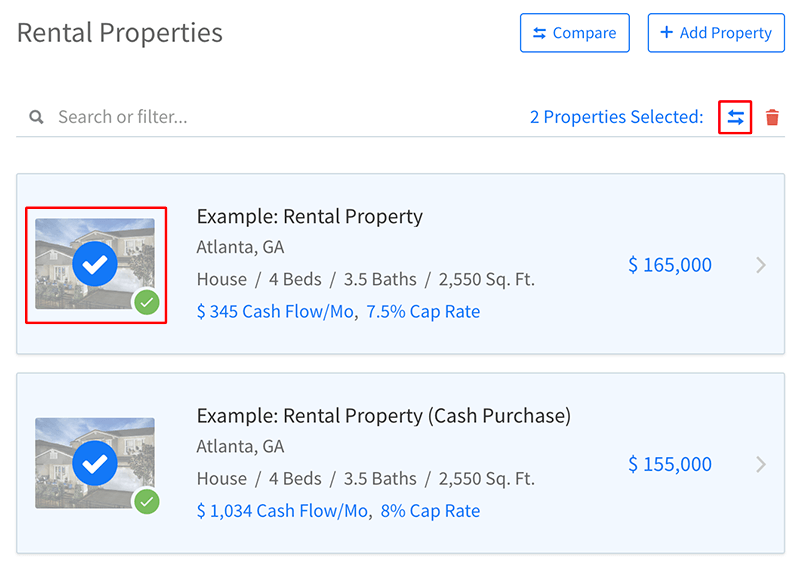 Select a Property to Compare from Its Details Page
Alternatively, you can start property comparison from each property's details page via a link in the menu:
View All Relevant Analysis Metrics Side-By-Side
The new property comparison tool will show you all of the relevant purchase, rehab, financing, cash flow, profit and return metrics side-by-side.
You can use this to compare different properties or alternative scenarios for the same property (ex. with financing or without):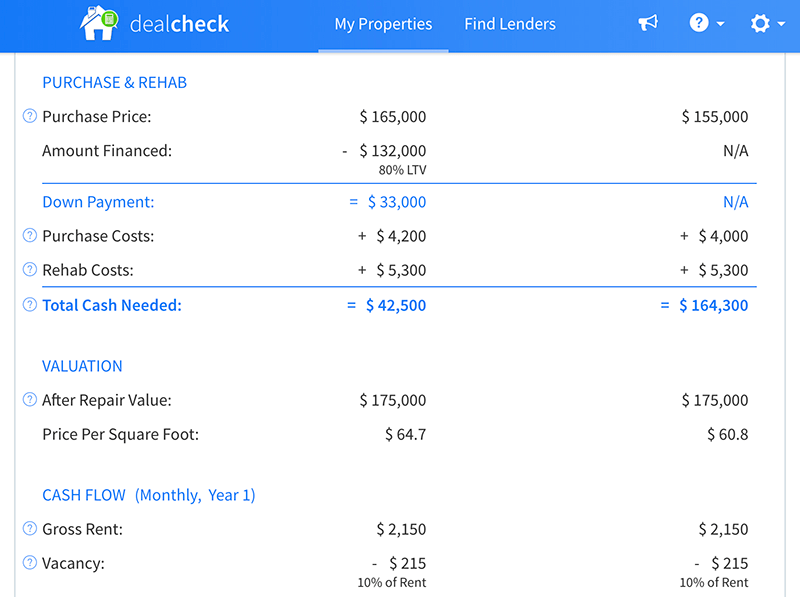 We hope that this new tool will help you narrow down your search and find the best investment properties even quicker!
P.S. Don't miss our Black Friday & Cyber Monday SALE on all DealCheck Pro subscriptions in a few weeks!
SHARE THIS POST