One of the things we've often heard from our users is that they want an easy way to share property reports with others.
Today we've taken a step toward improving that by launching interactive property reports you can share with anyone with a single click:
Interactive Reports Anyone Can View
Each property now has a unique link, which you can share with others to allow them to view an interactive property report online. And they don't even need a DealCheck account to view it!
Click here to view a sample interactive report for a rehab & flip deal.
Quickly Share Report Links Right From the App
You can quickly share report links with lenders, partners, investors or clients using the new social sharing options or the apps installed on your phone: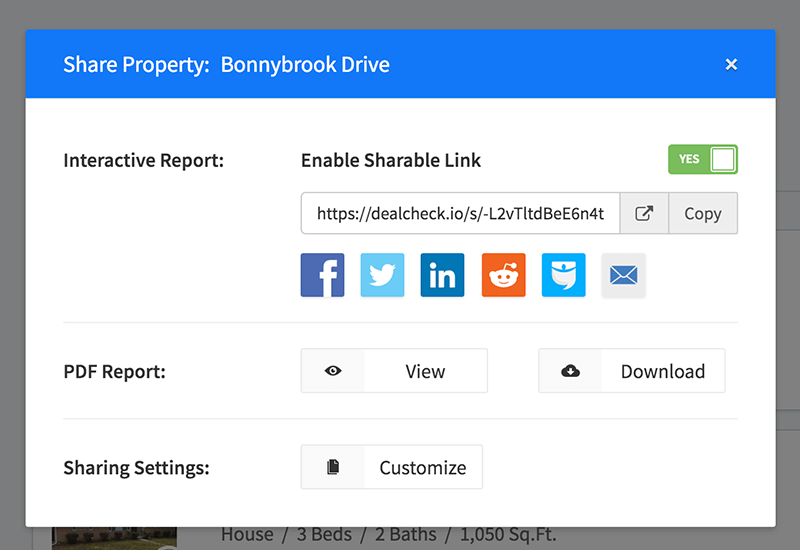 Customize Reports & Add Branding
You can customize what's included in each interactive report and even add your branding and contact information (branding available to DealCheck Pro subscribers).
Each report can include the property description, analysis, buy & hold or profit projections, comps, maps, photos and notes: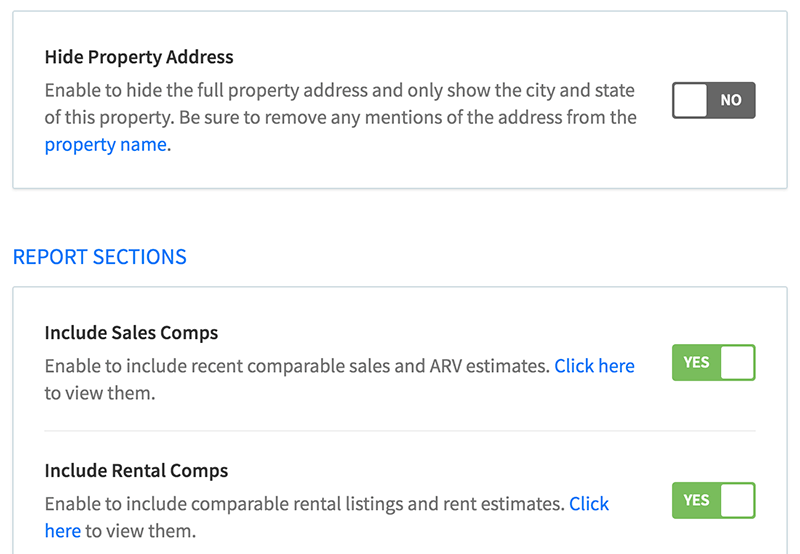 The new interactive reports are now available for all existing properties and any new ones you add in the future.
Give this a try today!
SHARE THIS POST