We are very excited to let you know about a new flexible property template system we've just added!
Property templates replace our old "presets" and are designed to help you quickly analyze new deals with different strategies, locations, and categories.
Here is how they work:
Create and Customize Different Templates
Head over to your Settings to start creating different templates for each property category, acquisition strategy, market location, or financing scenario.
Any property "presets" you have saved in the past will be converted to the new template system. You can keep using them or create new ones:
Save Any Property as a Template
If you'd like to re-use the settings from an existing property, you can quickly save it as a template from the property action menu: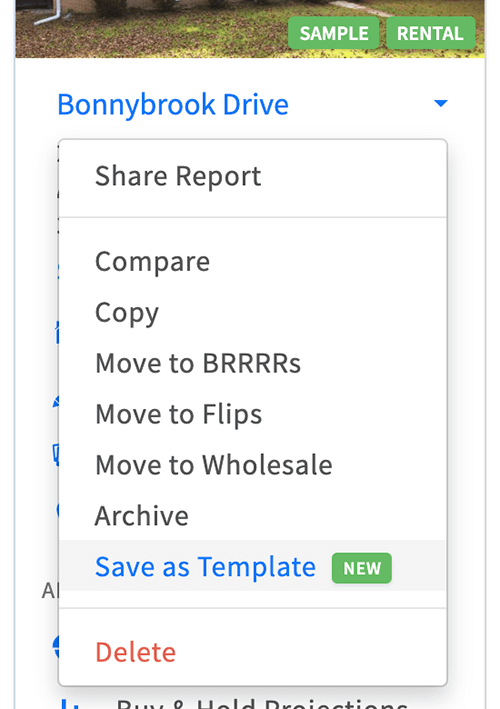 Select a Template When Adding New Properties
When adding new properties, you can now select the template you'd like to use to save you time and reduce the number of fields you need to edit:
Ready to give this a try? You can set up your templates from the Settings page online or via our mobile app:
P.S. And if you missed our previous announcement, don't forget about our new free resources for real estate investors which you can find on our website.
SHARE THIS POST