We are incredibly excited to share the release of our new RentCast API, designed to help you power your applications, CRMs, automations, and workflows with nationwide property and rental data.
Read on below for the highlights of this new product:
Nationwide Property Data API by RentCast
The new API offers access to 140+ million property records, owner details, value and rent estimates, comps, active listings, and market trends in all 50 US states.
Here are some examples of what you can do with this data:
Retrieve dozens of data points for millions of properties, including structural attributes, features, tax assessments, and more
Look up the names and contact information of current property owners
Get real-time property value and rent estimates (AVMs), as well as recent sales and rental comps
Search for active sale and rental listings in a specific city, or a custom search area
Access historical rent trends, market averages, and listing statistics for nearly any US zip code
Our API comes with a free tier, no contracts or commitments, and a wide range of supported use cases.
Head over to our developer portal to view detailed guides to help you get started, and ready-to-use code samples in many popular programming languages.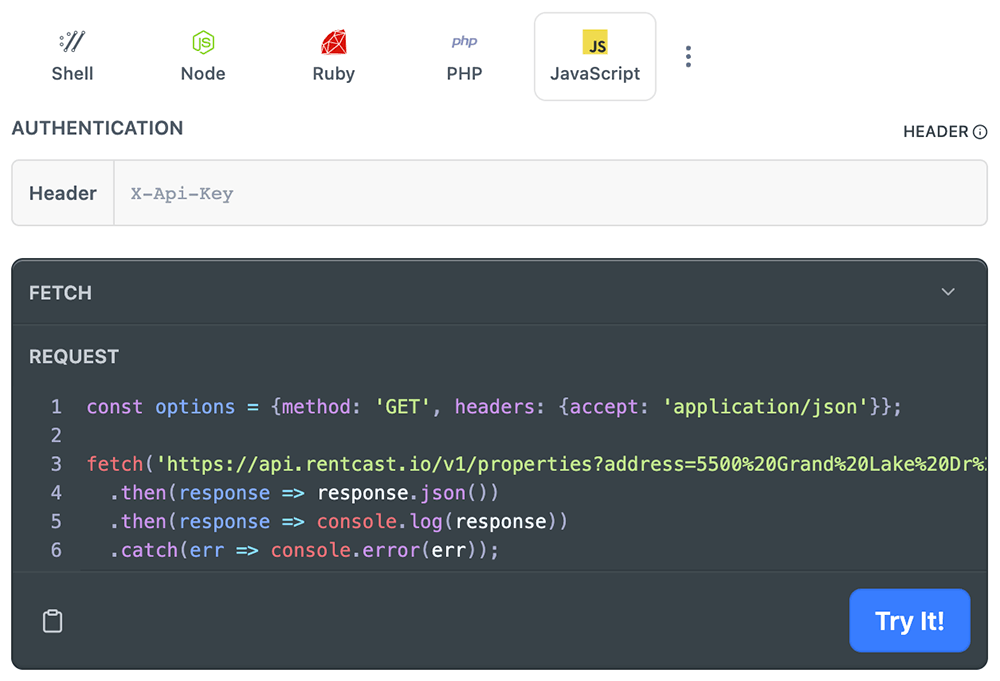 Other Features We've Recently Added
And here are a few more features and improvements we've recently added:
Quickly copy and analyze properties that were shared with you using a sharable link
Re-order property photos from the Photos page of each property
Connect your DealCheck account to Google, Apple or Facebook in your account settings to give you more ways to sign in
You can give the new DealCheck features a try online or through our iOS and Android apps, and get started with our new API on our developer portal:
SHARE THIS POST