Anton Ivanov
DealCheck Founder & CEO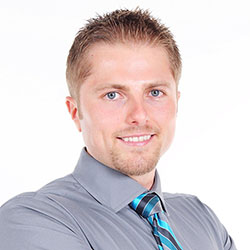 Anton Ivanov is a US Navy veteran, real estate investor and entrepreneur with a portfolio of 40 rental units spread out across 4 states. His portfolio generates over $20,000 in monthly passive income, and requires less than 1 hour a week to manage.
Anton is the founder of DealCheck – the leading real estate analysis platform for quickly analyzing and comparing rental properties, flips and commercial buildings. DealCheck is used by over 250,000 real estate investors, agents and professionals worldwide.
He is also the founder of RentCast – an online platform designed to help real estate investors, landlords and property managers grow, track and optimize their rental portfolios from one easy-to-use dashboard.
Anton is passionate about helping others build lasting wealth through real estate investing and is active on many online real estate communities.
Invite Anton for an Interview
Topics Anton can discuss:
Personal finance and setting up a foundation for a successful real estate career
How to get started with real estate with limited funds
How to quickly scale and grow your real estate portfolio
Putting your portfolio on auto-pilot and freeing up your time
Entrepreneurship and how to bootstrap a startup as a solo-founder
Low-cost startup marketing hacks to supercharge your growth
10 interview questions for Anton:
Why did you decide to start investing in real estate?
How did you buy your first rental property?
What made you decide to invest out of state?
What do you think about turnkey properties?
How did you grow your portfolio so quickly?
How do you manage dozens of rentals all across the country?
What was your biggest mistake and what did you learn from it?
How do you manage a full-time career, several profitable startups and your real estate portfolio?
What is

 

DealCheck.io

 

and how is it helping thousands of investors analyze investment properties?
Do you have any advice for somebody just starting out on their real estate or entrepreneurial journey?